Talk of the Town Strip Club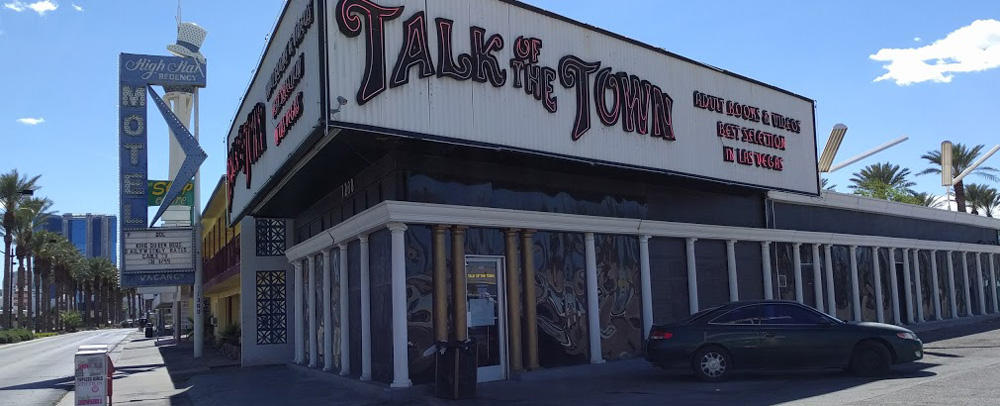 VIP Packages
VIP NIGHTLIFE
Hosted VIP Entry
Limo Transportation
Bottle Service at Nightclub
All Inclusive
BACHELOR PARTY PACKAGE
Hosted VIP Entry
Limo Transportation
Reserved Cabana at Beachclub
Dinner: Set menu & 2hr unlimited beer
Bottle Service at After Hours
BACHELORETTE PARTY PACKAGE
Hosted VIP Entry
Limo Transportation
Reserved Cabana at Beachclub
Pole Dance
Dinner: Unlimited Tapas & Shangria
Male revue preferred tickets
VIp Entry to a top nightclub
Talk of the Town Las Vegas
| Amenities & Other Details | |
| --- | --- |
| Location | 1238 S. Las Vegas Blvd, Las Vegas, NV 89104 (702) 385-1800 |
| Hours of Operations | Dancers start at 8 p.m. nightly. Store remains open 24 hrs. |
| The Ladies | Very good variety. Someone for everyone. The ladies at TOTT are more "real" and approachable than the ladies at the larger "mega clubs". Starting out with five ladies during the day shift, more at night. |
| Dances | $20 (one song) |
| Music | Variety of music types. |
Your Las Vegas trip will never complete unless you get to visit at least a couple of strip clubs in town. Nowadays, getting to places like these does not necessarily impose a certain stigma anymore. It is not about the girls anymore, but it has generally become a total experience. The gentlemen's clubs of today are all about the girls, the place, and the booze. A lot of these clubs promise to cater you your best night in Vegas ever.
Most of the time, first impressions usually are true. Not in this club. When you hear the name "Talk of the Town", you would expect flashing lights, fireworks, a hardcore music playlist, alcohol and the wildest night of your life. However, it is not just the case in this underground strip club.
Head on to Talk of the Town if you just want a plain and cozy time with a group of friends. The ladies here are nude dancers, so no alcohol is involved. The ladies are more real, as they say, as opposed to those girls you see performing on mega clubs. Expect them to be more on the average body types, not the typical surgically enhanced performers on other gentlemen's clubs. The fact that they are not too pushy and aggressive is a plus.They are much more open to chitchat, and will give you a pretty good lap dance.
It is located at the back of an adult store. There is no back entrance, so you have to go inside the store and head to the back area. That's how underground the club is. The adult novelty store is open 24 hours daily, but the dancers start at 8 in the evening. A lap dance costs $20 per song, so make sure that you have plenty of cash. The cover price is $15 after 8pm, so be sure to come in early.
There is a main stage which showcases the best ladies in the club dancing to the beats of different music styles. Since it is a small club, your experience will be up close and intimate.
There are private rooms if you want an intimate time with your private dancer. If you want some role playing, then you might as well check out their fantasy rooms. There are also cover charge specials that range from $7 to $17.
So if you want something laid back and intimate, you should check out Talk of the Town. You can also head to their adult novelty shop and get some souvenirs for you and your girlfriend to take home.