BACHELORETTE PARTY LAS VEGAS

Bachelorette Packages
VIP NIGHTLIFE
Hosted VIP Entry
Limo Transportation
Bottle Service at Nightclub
All Inclusive
BACHELORETTE PARTY PACKAGE
Hosted VIP Entry
Limo Transportation
Reserved Cabana at Beachclub
Pole Dance
Dinner: Unlimited Tapas & Shangria
Male revue preferred tickets
VIp Entry to a top nightclub
24 HOUR PARTY
VIP Suite
Hosted VIP Entries
Limo Transportation
Reserved Cabana at Beachclub
Bottle Service at Nightclub
VIP Entry to a Strip Club
Hen Night Ideas
If you're a girl in her late 20's to mid 30's, it is inevitable that you'll find yourself in the situation of having to plan a bachelorette party for a girl in the circle you associate in. In most cities, the bachelorette party is bound to take place in a local bar or in the comfort of someone's home. While this may seem like a decent scenario for the bride-to-be's final night of the unmarried life, you may be surprised to find that your lady of the hour is probably looking for something a bit more exciting. If you're whiling to travel or already live in the area, Las Vegas is the perfect location to pamper the bachelorette.
When planning to buy a bachelorette package, there is one important rule: do as the bride-to-be would want. While the typical activity for this event may include a stripper and an extremely inappropriate night, if you are dealing with a prudish individual, a change of tactics may be required. When the normals are unusable, that's whenthe little hidden secets of Sin City come into play.
The pool season in Las vegas runs considerably longer then most states, making a poolside day all the more likely for those spring and fall weddings. To make a big event out of a day at the pool, you may want to take the bachelorette to one of Vegas' coveted pool bashes. From Friday through Sunday, most adult-only resort pools along the strip hold some form of day-long pool party. Amongst the most populars are the Hard Rock's Rehab, the Cosmopolitan's Marquee Dayclub, and the European styled Bare atthe Mirage. Take heed, though,as weekends at these locals tend to get pricey and severly crowded. If you plan on spending the day and want the comfort of a cabana, expect to take up a pool with the other girls in the party to cover the $2,000 charge.
Bachelorette Planners
Top clubs always treat ladies VIP style, if you are celebrating your bachelorette party and would like to visit XS, please visit our bachelorette party partner Bachelorette Vegas's website and ask about XS Nightclub specials for ladies.
For those lucky enough to be dealing with the traditional Vegas bachelorette party, there's a reason Sin City has its name. Strip clubs can be found from one end of the strip to the opposite, and while most cater to a crowd that favors a more feminine form, there are those that are meant to bring in the female crowd. At the Olympic Gardens and Sapphire, women gather to drink in the sex that pours off of the male revues at these locations. Looking for something with a bit more theatrical flare? The infamous Vegas shows American Storm, Thunder from Down Under, and Chippendales present viewers a show filled with tight abs and expertly performed musical numbers. Throughout these performances, audience members may get the chance to join the lucious cast on stage for a little interactive show. At the Men of Sapphire review, you can submit the lady of honor's name to the shows' DJ for a somewhat embarassing chance of a private show.
From five star dining at a choice of several dozen elegant restaurants to private engagements in a hotel room, Las Vegas isn't the bachelorette party capital of the world for no reason. There is no shortage of entertainment within these desert walls and if you have the chance to bring your bachelorette to this city of sin, it is something you must do to ensure her best night.
TOP FIVE MALE REVUES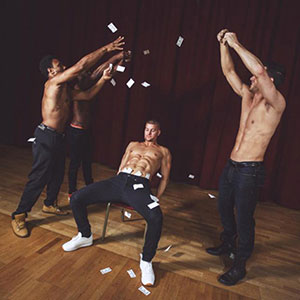 1. Magic Mike
Magic Mike is inspured by the famous movie Magic Mike which is about male dancers to conqouer ladies' hearts and soul. For first-class entertainment, Magic Mike offers a sizzling dance and acrobatic strip tease that will have your bachelorette blushing. Inspired by the Magic Mike franchise, the 360-degree show features 13 ruggedly handsome, yet talented, men performing for an audience surrounding the front, back, and sides of the stage.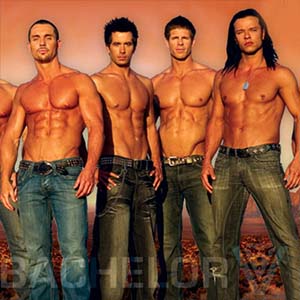 2. Thunder from Down Under
Thunder from Down Under kicked out Chippendales from the king seat. This Australian Male Revue is officially the best show but wait. Let's see if they can survive against Magic Mike whose tickets sold out months in advance and has twice the price tag. Australia's hottest export hits the stage nightly to provide ladies with an intimate and interactive experience that will bring all your female fantasies to life.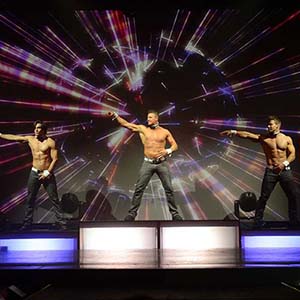 3. Chippendales
Chippendales is the king, the pioneer and the legends of all the male revue. Chippendales have been around over 30 years and are an internationally recognized show, having toured across Europe. The Chippendale show at the Rio is a sexy display of live entertainment with a group of men who really know how to bring on the heat.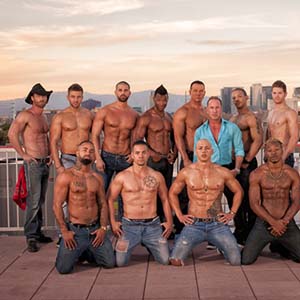 4. King of Hustler
King of Hustler Larry's Hustler strip club expanded its services to ladies which put this male revue show on our top 5 list. While Kings of Hustler may be a newcomer to Las Vegas, they certainly know what they're doing. With sexy performers, free VIP hotel pickup, and private dances available to unsuspecting ladies, your bachelorette is sure to have a memorable time.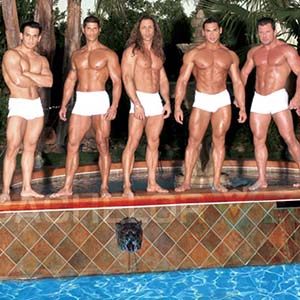 5. Men of Sapphire
Men of Sapphire The guys at Men of Sapphire know how to spice up a bachelorette party. The high-energy, professionally choreographed male revue show features a group of talented performers who satisfy the fantasies of hundreds of women week after week. From the theatrical performances to the sultry lap dances, the bachelorette is sure to leave the show satisfied.
Pool Parties

Well, you don't need to know all the pool parties around town since you have foudn the best one: Beachclub. Come enjoy your day along with your bachelorette party group, get a nice cabana, ask for ladies specials, sit back, relax and party. There is no better day time activity under desert heat.
Many of the pool party locations in Vegas cater to bachelorettes. Beat the heat and spend a few hours of your Vegas bachelorette party poolside while gazing at shirtless hunks across the lawn. Bare Pool Lounge at The Mirage, Encore Beach Club at Wynn Encore, and Wet Republic at MGM Grand are just a few honorable mentions. Head to the pool early in the morning if you just want to soak up some sun rays, or go later in the day for a big and rowdy pool party.
SPAS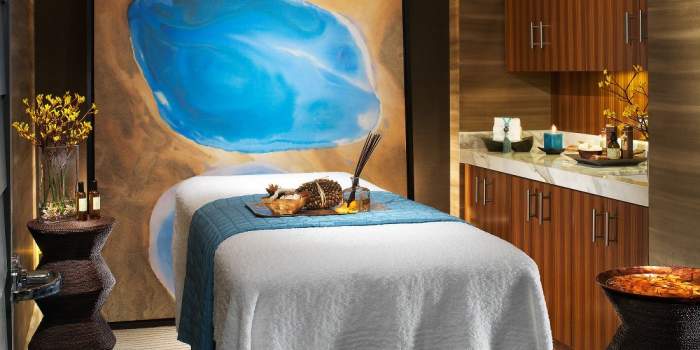 Every bachelorette deserves some TLC before her big day. In fact, a spa retreat may be just what she needs to relax and let loose before a night of partying. QUA Baths & Spa at Caesars Palace is a Vegas favorite, offering services like herbal steam, arctic ice room, and cedarwood sauna.
At the Cosmopolitan, the Sahra Spa & Hummam features a lavish interior with soothing waterfalls and luxurious interiors. The venue even offers in-suite services including hair, nails, and makeup services. Relax on plush seating and turn a flick on the TV as you enjoy your pampering in complete privacy.
The Spa and Salon at Vdara is also a great option for bachelorettes who value eco-luxury. The boutique spa may be small but offers a variety of services while focusing on holistic health. Lounge in a heated chair or pop in the eucalyptus steam room to release the toxins from your pores. Treatment rooms include iPod docking stations so the bachelorette can listen to all her favorite songs on a playlist while getting her treatment.
DINING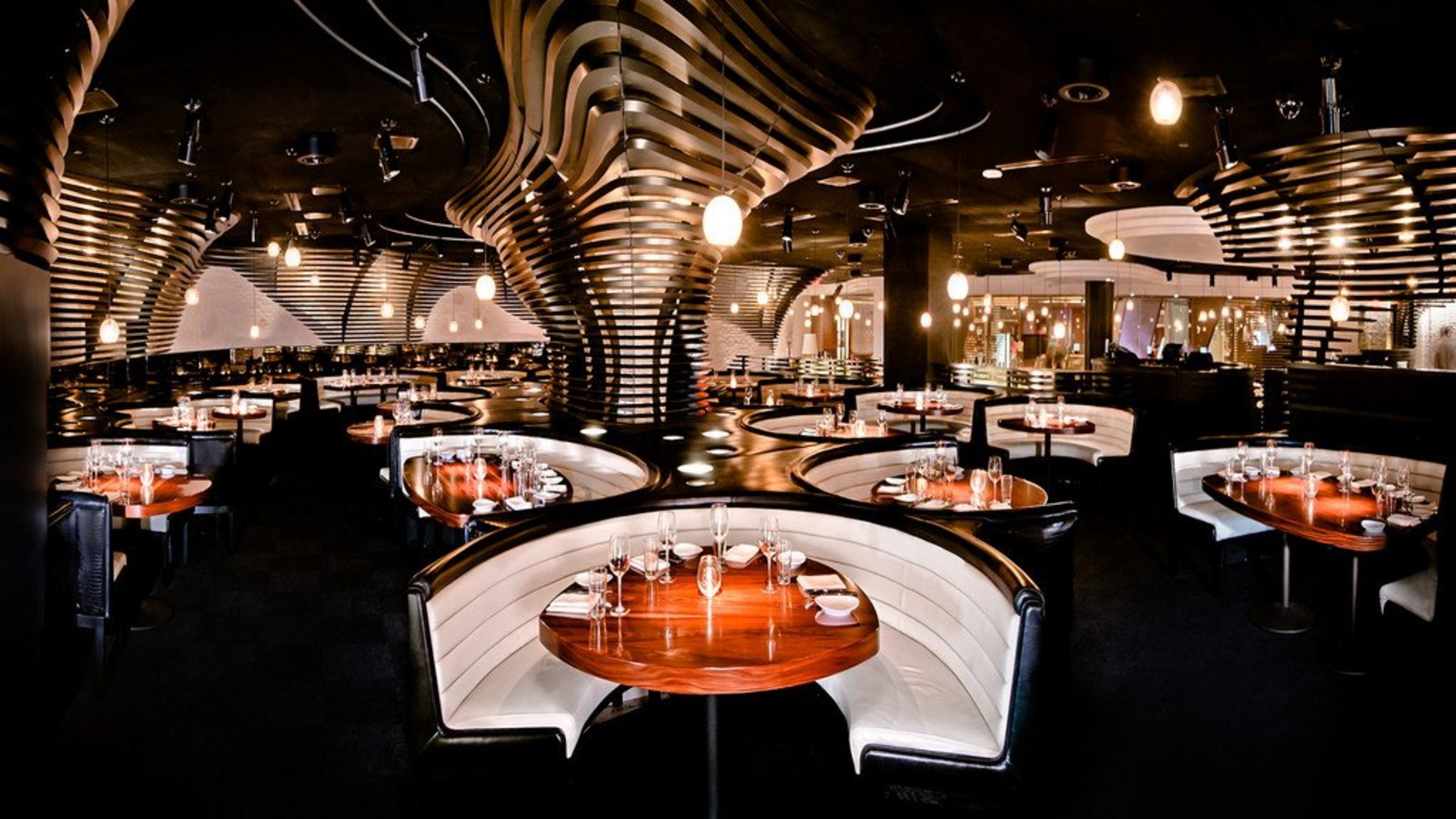 Las Vegas has plenty of amazing eateries that suit all taste buds and budgets. From classic American favorites to refined French cuisine, the bachelorette is sure to find a dish that appeal to her unique palate. TAO Restaurant is the ultimate choice for Asian fare with components of Japan, China, and Thailand. The full sushi bar and specialty cocktail menu only enhances the experience.
If the bachelorette is a meat-eater, you can't go wrong with a tender steak. SW Steakhouse, STK, and CUT are excellent choices. Choose from a variety of cuts, ranging from filet mignon to juicy rib-eyes. If ethnic food is more her thing, Red 8 at the Wynn Las Vegas serves up some of the best dim sum around. If you have the time, don't hesitate to grab a meal at Koi, Kumi, or Ping Pang Pong.
---
---
---