Little Darlings Strip Club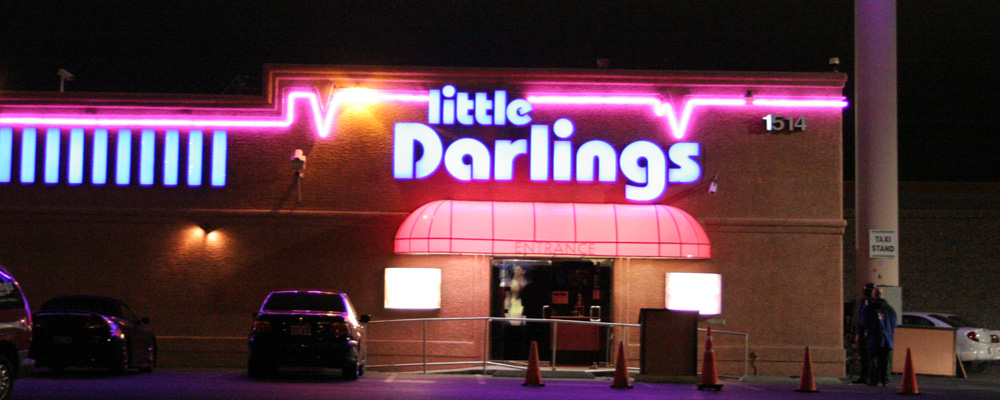 VIP Packages
VIP NIGHTLIFE
Hosted VIP Entry
Limo Transportation
Bottle Service at Nightclub
All Inclusive
BACHELOR PARTY PACKAGE
Hosted VIP Entry
Limo Transportation
Reserved Cabana at Beachclub
Dinner: Set menu & 2hr unlimited beer
Bottle Service at After Hours
BACHELORETTE PARTY PACKAGE
Hosted VIP Entry
Limo Transportation
Reserved Cabana at Beachclub
Pole Dance
Dinner: Unlimited Tapas & Shangria
Male revue preferred tickets
VIp Entry to a top nightclub
Little Darlings Las Vegas
Surely, there is a lot to see and do at Little Darlings Las Vegas. The club is filled with seats and spots surrounding the main stage to enjoy the best seats while indulging in creative shows that meets every man, or woman's, fantasy. To top it all off, the club offers numerous intimate show booths, exclusive fantasy rooms, a movie room, and even a shower room. That is why the strip club lives up to its slogan: "where fantasies begin".
Little Darlings showcases hundreds of girls every night. The music playlist is comprised of Top 40 hits, rock and a mix of pop. As we all know, totally nude clubs do not sell alcohol to their customers and Little Darlings is no difference to the others. However, the club offers unlimited sodas and fruit juice as you enter the bar. An extra charge is given if you want Red Bull. Also, Little Darlings does not offer food to its guests, so maybe it would be a good idea if you stuffed yourself up before heading to the place. The club offers valet and free parking on both sides of the building.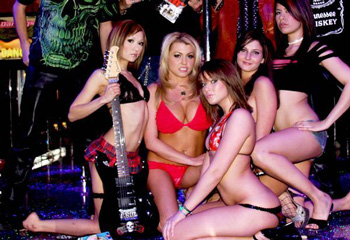 As for the girls, they all look great. However, you don't have a lot of choices since the dancers are quite a lot fewer than those from the other strip clubs in the city. There is a variety of dancers though, all types of girls, but it is safe to say that everyone is young. These girls also possess an ability to carry out a good conversation, so witty men might enjoy them too. That is a sure-fire bonus.The club is open from Mondays to Saturdays (11am to 6am) and on Sundays from 6pm to 4am. Daily special events include:
• Sunday: Military Night. Our mighty servicemen get free admission and drinks.
• Monday: Mondays are perfect for dates because ladies and couples get in free. Just pay $5 for all-you-can-drink refreshments.
• Tuesday: Las Vegas residents get free admission and pay only $5 for drink-all-you-can specials. There is an amateur contest being held every week.
• Wednesday: Rock Naked. Enjoy rock music and get a chance to have free tattoo and piercing giveaways.
• Thursday: Enjoy your favorite hookah since they offer unlimited free flavor refills all night with a single purchase.
• Friday: Fulfill your every fantasy with the dancers doing 1 or 2 girl sets dressed in your favorite fantasy costumes.
• Saturday: Get wet and wild with their Wet Sets. Your favorite performers soak themselves in chocolate syrup, wax, bubble baths and a lot more.
• Happy hour is from Monday to Friday at 4pm to 7pm.
At its center stage, the stripper poles of Little Darlings claim to be among the tallest in the city. This amazing view gives the dancer the right amount of length to swing about and slide upon. Later in the evening when guests start pouring in, a second stage is launched to showcase more dancers.
Little Darlings is a cozy place with its VIP booths and specialty rooms. You will surely fulfill your deepest and darkest fantasy.