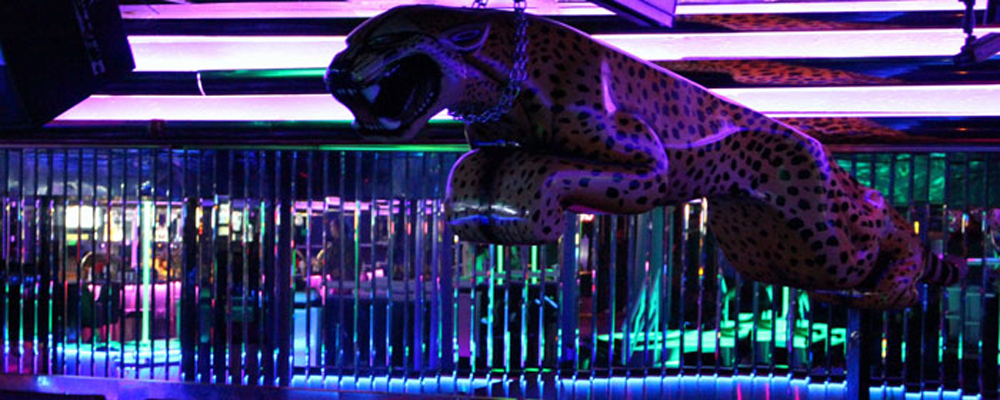 VIP Packages
VIP NIGHTLIFE
Hosted VIP Entry
Limo Transportation
Bottle Service at Nightclub
All Inclusive
BACHELOR PARTY PACKAGE
Hosted VIP Entry
Limo Transportation
Reserved Cabana at Beachclub
Dinner: Set menu & 2hr unlimited beer
Bottle Service at After Hours
BACHELORETTE PARTY PACKAGE
Hosted VIP Entry
Limo Transportation
Reserved Cabana at Beachclub
Pole Dance
Dinner: Unlimited Tapas & Shangria
Male revue preferred tickets
VIp Entry to a top nightclub
Cheetah's Las Vegas
Cheetah's is a popular Las Vegas gentlemen's club. It is where the 1995 movie entitled "Showgirls" was filmed. It is one of the most common venues for bachelor parties and get-togethers if you want to have a fun time with their sleazy dancers. This club is known to be the outlet for those young dancers who are just starting out in the city. What's interesting is that it is also a place where strippers at the near-end of their careers retire. This just means that there are a wide selection of dancers – ranging from up and coming performers to veteran entertainers. Cheetah's assures that there is almost the same number of girls with gentlemen. They have over 500 girls to entertain guests. Cheetah's offers top of the line entertainment featuring neon tubes and neon-illuminated dancers.
Aside from the neon-themed stage, it also has a large stage with approximately ten poles spread around it. To complete its party feel, there are also side stages filled with dancers swinging across the room. The room is filled with tables and lounge chairs to promote comfort while having fun. The club is open 24 hours a day, seven days a week. Happy hour runs from 7am to 9pm daily. At night, the usual customers are a fair share of males and females looking for a fun-filled night.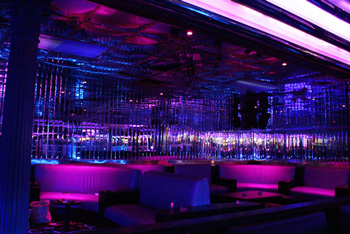 Cheetah's always has something to offer to its guests. First off, they send emails to patrons and notify them when the special feature entertainers are coming. They also have wide-screen televisions everywhere in the room, which makes them a regular venue during sporting events like Super Bowl and the NBA Finals. There are also readily available VIP lounges and rooms if you and your group need a little private party. There is also a mirrored VIP room which is perfect for the most outlandish lap dances. One of the favorites is the G-spot room. During happy hours, they offer $1 beer specials, which are perfect if you just want to unwind and enjoy a little treat. If you love food, you will surely love the free lunch buffet they offer on Mondays, when you order two drinks in minimum. This is available from 12nn-4pm during Mondays to Saturdays. On Sundays, they have a "$100 bottle specials" wherein you can have any 1 liter size bottle for $100 from 5am of Sunday to 5am the next day. Lap dance specials start at 7am to 7pm daily, wherein you could get two lap dances for just $20.
You can see that party packages and VIP passes, as well as bachelor specials are readily available all year round. Cheetah's promises a hassle-free experience. Package prices start from $29 to $850 – pretty much competitive to any strip club around the locale.
It is pretty evident that all the specials being offered are basically reasonable and won't cause a strain on your budget. There is no strict dress code enforced, however, tattered jeans and sneakers are not allowed. You can also make reservations in their website. All major credit cards are accepted.