Spearmint Rhino Strip Club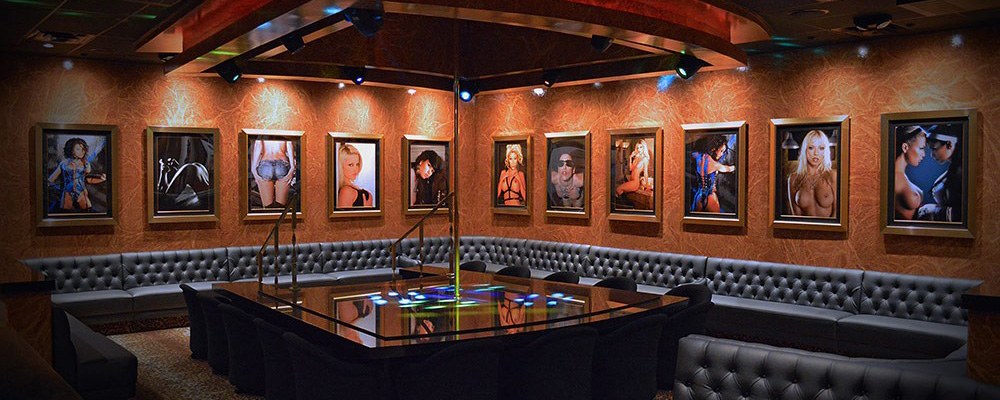 VIP Packages
VIP NIGHTLIFE
Hosted VIP Entry
Limo Transportation
Bottle Service at Nightclub
All Inclusive
BACHELOR PARTY PACKAGE
Hosted VIP Entry
Limo Transportation
Reserved Cabana at Beachclub
Dinner: Set menu & 2hr unlimited beer
Bottle Service at After Hours
BACHELORETTE PARTY PACKAGE
Hosted VIP Entry
Limo Transportation
Reserved Cabana at Beachclub
Pole Dance
Dinner: Unlimited Tapas & Shangria
Male revue preferred tickets
VIp Entry to a top nightclub
Spearmint Rhino Las Vegas
| Amenities & Other Details | |
| --- | --- |
| Location | 3344 Highland Dr, Las Vegas, NV 89109, (702) 796-3600 |
| Hours of Operations | Open daily, 24 hours |
| The Ladies | The absolute hottest Sin City has to offer … and never in short supply. |
| Dances | Lap dance: $20, VIP dance: $100 (includes 3 dances), VIP champagne dance: $400 (includes one bottle of champagne and one hour with a dancer, strawberries and cream available). |
| Music | Rock, classic rock, house and hip-hop. |
Spearmint Rhino is undoubtedly the best strip club in Las Vegas, hands down.Customers describe the club's atmosphere to be classy, elegant and incredibly hip. The Rhino proves itself not only to be the best strip club in town, but it also happens to be home to the hottest ladies ever. The club is always packed, so make sure you get there early. You may even have the chance to hang out with the ladies before their work hours!
First of all, you must see the astonishing layout of Spearmint Rhino. It is definitely elegant and exquisite. It features a main room that is highlighted by a big tipping stage in the middle. This way, you can easily have the best seats in the club. For the underground diggers, there are two tinier go-go stages in the second room. There is also a sit-down tipping stage in another area. Each area of this club has a fully stocked bar to make sure that your night of extreme madness will be just as convenient as it is fun filled and outrageously sexy.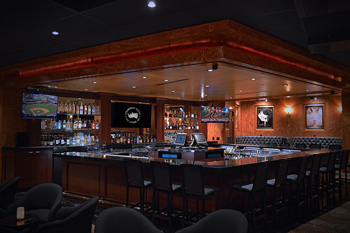 You will never have seating problems with Spearmint Rhino. Each room has a number of lap dance-friendly chairs and plush couches. Also, both sit-down tipping stages are surrounded by a lot of seats, which allows patrons a close glimpse of heaven. Apart from that, the Rhino makes a lot of VIP seats and private booths available for you and your friends. The cabanas are enclosed with curtains, making them groovy and funky, and giving guests the privilege to enjoy a private moment. If you are the type who is into the traditional strip club VIP experience, Spearmint Rhino has two spacious and comfortable private VIP lounges. This way, you can enjoy your precious time with your favorite dancer.
In case you did not know, the ladies of Spearmint Rhino are by far the best-looking and the most talented performers ever. You can choose from the club's infinite lineup of the most beautiful women in the world. Most of the ladies are very friendly, but there are some who are a little bit too pushy, so make sure you have the best. To sum it all up, the customers only say one thing about the Rhino Girls: they are absolutely drop dead gorgeous.
The fun does not stop at this point. Spearmint Rhino is also without question one of the best strip club food chains in Las Vegas. It has become really popular in the country, and is known to be a regular hangout of celebrities like Howard Stern and George Clooney. The Rhino is one of the hottest night spots in Vegas. When choosing to hang out at this place, expect a huge crowd inside, especially on weekends.
Make sure that you have a lot of cash when going to the Rhino, because things will definitely get expensive. Cover charge is $30 for non-residents and is free for locals. Rhino also offers limo pick-up and free shuttle if you call their hotlines for reservations. For the ladies, you should be escorted by a gentleman to get in this club.