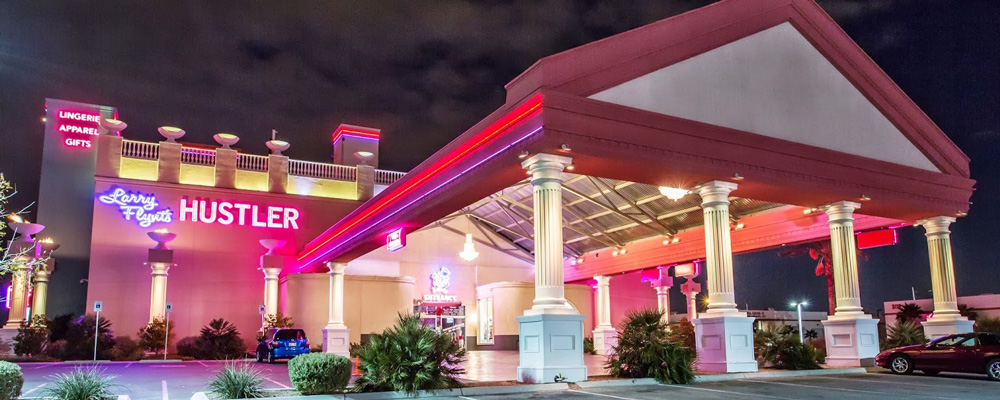 VIP Packages
VIP NIGHTLIFE
Hosted VIP Entry
Limo Transportation
Bottle Service at Nightclub
All Inclusive
BACHELOR PARTY PACKAGE
Hosted VIP Entry
Limo Transportation
Reserved Cabana at Beachclub
Dinner: Set menu & 2hr unlimited beer
Bottle Service at After Hours
BACHELORETTE PARTY PACKAGE
Hosted VIP Entry
Limo Transportation
Reserved Cabana at Beachclub
Pole Dance
Dinner: Unlimited Tapas & Shangria
Male revue preferred tickets
VIp Entry to a top nightclub
Hustler Las Vegas
Hustler has been a common household name for generations not only in the United States, but also in the whole world. It is dubbed to be the biggest chain of strip clubs in the world, and the most luxurious as well. It is because it has cost over $35 million just to put this extravagant club together. It lives by its mission to bring an infinite party atmosphere using the most premier VIP service and entertainment scheme. Hundreds of girls await you on this club every night.
Because Hustler is very popular to both men and women, it is dubbed as a Mecca to the best strip joints in Las Vegas. Tourists definitely make an effort to see the mystery that wraps around this club. Let us take a peek.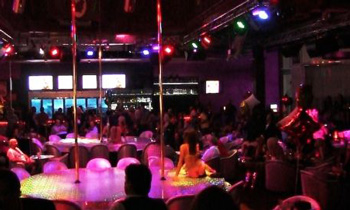 Larry Flynt's Hustler Club is by far the bigger strip club in the world. It stands at four stories (including the basement) and seventy thousand square feet high. You will absolutely think that they have it all for you in this building. There is even a specialty retail shop where you can buy souvenirs and giveaways such as T-shirts and hats. They even have the best gift ever. They have costumes and lingerie pieces that you could give your girlfriend or your wife when you want to have a personal Hustler experience back home!
Hustler is not like the stereotypical strip joint we see in the movies. It is not situated into a dark alley. You will definitely not miss seeing it when you are driving on I-15, because you can see a gleaming white building which is a lot bigger than anything that surrounds it. If you happen to overlook it, you can just look for a 50-foot swinging flame emerging from the roof. It is like the modern Star of David. You can think of it that way.
As you enter the club's premises, you have a lot of choices to make. Critical life decisions, as people may describe it. You can go straight ahead and up the stairs to the second floor. You can also turn to your left because there is where the bar is located. You can also go straight ahead. You will definitely miss two stages of action and the wide selection of classy VIP booths if you make that decision.Now let's move to the bars. The bars run along two walls with the stages and seats squished in between these places. The stages are divided by plush chairs located at the bottom of the stages, the best place where you can throw the dollars to the girls.
Fast forward. Beside the DJ booths, you can find the Honey Suites. These will serve as skyboxes if you want a perfect view of the girls. There are also private rooms which have beautiful doors and posh flat screen TV sets.
The fun does not stop there. Move to roof deck and enjoy the patio seating. There is another bar to fill your liquor cravings. If you want more, you can enjoy your lap dances on their inflatable hot tubs. Larry Flynt surely knows how to keep you satisfied. Hustler Club Las Vegas will make you king.