Diamond Cabaret Strip Club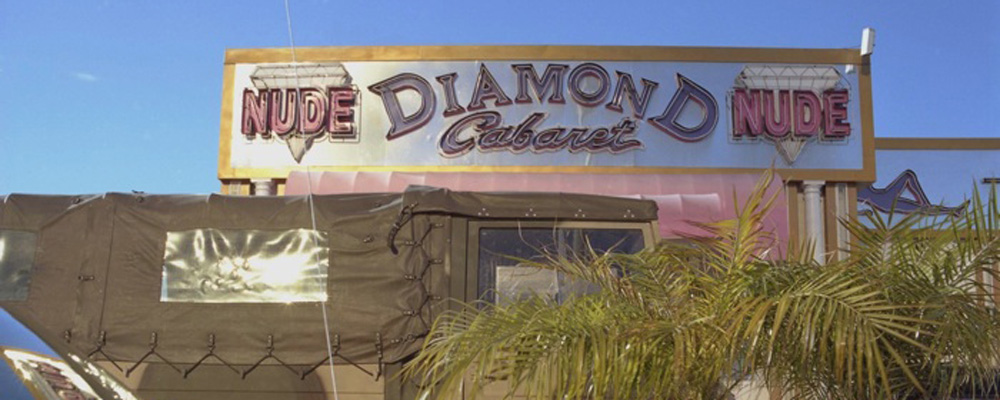 VIP Packages
VIP NIGHTLIFE
Hosted VIP Entry
Limo Transportation
Bottle Service at Nightclub
All Inclusive
BACHELOR PARTY PACKAGE
Hosted VIP Entry
Limo Transportation
Reserved Cabana at Beachclub
Dinner: Set menu & 2hr unlimited beer
Bottle Service at After Hours
BACHELORETTE PARTY PACKAGE
Hosted VIP Entry
Limo Transportation
Reserved Cabana at Beachclub
Pole Dance
Dinner: Unlimited Tapas & Shangria
Male revue preferred tickets
VIp Entry to a top nightclub
Diamond Cabaret Las Vegas
One of the totally nude strip clubs in Las Vegas is the Diamond Cabaret. Basically, it is a small venue filled with good-looking women. On the other hand, when you try to browse for reviews in the internet, you will see that almost every review states the same – that everyone from this club displays aggressive behavior. The staff members of Diamond Cabaret will say that they work hard to please their customers.
Now let's move to the location. This club is located on an area situated outside the usual lane of strip joints in the city. The club is pretty much a small building, so you won't actually expect much. However, there's a catch. The cover charge is said to be $30, but on some days, it can increase up to $50. Upon entering the location, most customers are confronted with aggressive dancers who tend to hustle.
They offer a private tour to the VIP room. Waitresses offer the guests $20 drinks. By the time the guests get inside, they are said to be hustled for the money in their wallets or credit cards. This makes the night turn out to be an expensive one for a little treat. However, they make things up to you if you are a local, since locals typically avail of cover charge for a cheaper price.
Don't be turned off, though. Diamond Cabaret is known for hosting outrageous feature acts and presenting specials for bachelor parties and other events. The club claims to be "Home of the Stars" because their special performers include LA LaMann and Lisa Lipps, two of the world-renowned adult film stars.
The club is open from 5pm to 5am daily. They also offer free parking, lap dances and exclusive VIP rooms. They have plush and comfortable seats for you to enjoy the dancers performing on three poles on the stage. There is no arguing that all the women in this club are extremely talented and gorgeous.
As for the music, the beats are chosen by the performers in order to match the themes and shows for the night. The music is an evidence of the diversity of the ladies who perform nightly. If you love food, sadly there is no restaurant available at the moment but there are snacks served. Also, because the girls are totally nude, alcohol is prohibited in the club.
For those who want something for their bachelor parties and special events, there are extensive packages available. Lap dances start at $40. VIP packages are available from $300 to $500.
Diamond Cabaret is a club that definitely stands out from the other ones. Just be careful. Bring a lot of cash, because the girls mean business.