VIP PACKAGES
VIP NIGHTLIFE
Hosted VIP Entry
Limo Transportation
Bottle Service at Nightclub
All Inclusive
VIP DAYLIFE & NIGHTLIFE
Hosted VIP Entry
Limo Transportation
Reserved Cabana at Beachclub
Bottle Service at Nightclub
24 HOUR PARTY
VIP Suite
Hosted VIP Entries
Limo Transportation
Reserved Cabana at Beachclub
Bottle Service at Nightclub
VIP Entry to a Strip Club
---
Las Vegas Strip Clubs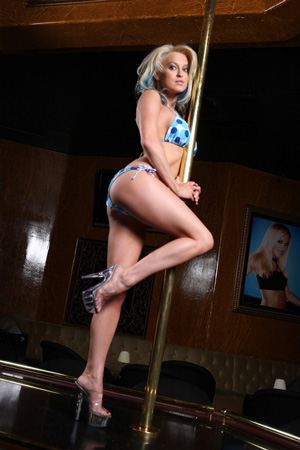 Clark County has recently passed a new Law regarding Lap Dance Regulations. We here at Vegas Hustler do NOT take to this lightly, so we are going to do the only thing we know how. List the top strip clubs with lunch specials! The Law goes into affect Sept. 1, 2002, until this time it is your duty to get as many dances as possible. The reason we are listing the lunch time specials, is because at lunch the clubs are empty and the girls will do anything to get a good tip. Everyone should utilize the time left with our lenient laws!
Vegas Strip Clubs Guide
Curve: This club has a distinctive layout to it, offering something for every type of person. They have five different rooms, all with a unique style. The dance floor spins some hardcore techno for the serious clubbers, and the second room plays dance and house music to give off that kicked back lounge vibe. The main room has more of an after hours feel, because of the leather couches, private booths and the overall intimate atmosphere. The series of rooms gives it the feeling like your at some really rich guys private Vegas stag party. Kind of like what you would imagine the Playboy Mansion parties to be like, without all the naked chicks and swingin' orgies! Well until Heph calls you'll find me chillin' at Curve.
Top Vegas Strip Clubs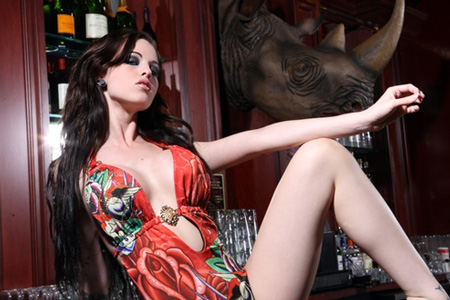 Rick's Cabaret
The wait is over my friends! The much anticipated Mega Club is Open… Wait it's closed again… Back Open! Liquor License or not, keep the titties flowin! For some reason I am strangely ok with it. But the last I remembered, the rule was No Liquor — No Panties! Take em' OFF! Just keep the place open. It is a beautiful thing, huge strip club, tons of girls, tons of fun! Wait a minute, you want tons of fun, you need to go to Larry's Villa.Michael Galardi is a personal hero of mine. Go support his club… I mean it's not his club, oh f… just go. And while your at it make sure you go to all the strip clubs that are also NOT Galardi's, like Cheetahs & the Leopard Lounge. But non of these strip clubs could compete with Spearmint Rhino
Olympic Garden
One of the oldest and most successful strip clubs in Las Vegas, the second floor is dedicated for ladies when the husbands having great fun at first floor of Olympic Garden Strip Club!
Spearmint Rhino
Spearming Rhino is our pick, hottest girls.
Sapphire:
Sapphire is a lovely second best strip clubs in Las Vegas. Sapphire Strip club is located at industrial
---